Ad-hoc Resources service is targeted to address your immediate need in qualified IT resources while maintaining flexibility in their usage and keeping costs under control.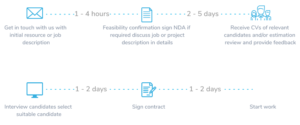 The advantages are:
You can have first set of candidates usually within 2 business days
In most cases you can start work immediately
You can access very rare or specific skills
You pay only for hours rendered and approved by you
If you use the same resource for 3 month and longer for 80 hours a month and more, you can utilize Rate Card model with more attractive monthly rate
If you commit to 160+ hours a month from first month, a Rate card pricing is applied
Monthly payment cycle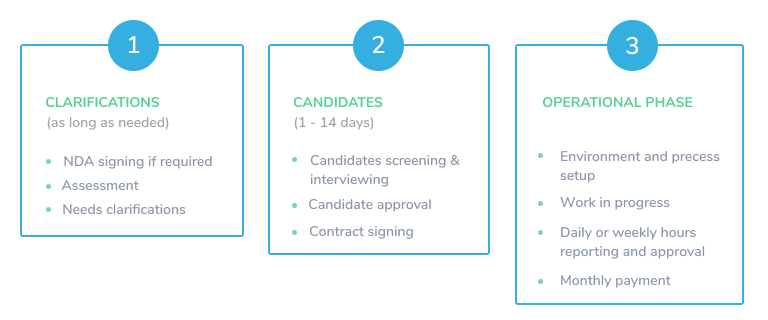 At Intellica we aim to make our Ad-hoc Resources best in class by collaborating with local developer and freelancer communities.
To be able to provide best candidates we do the following:
We maintain one of the biggest in Eastern Europe databases and network of pre-qualified developers and other IT-specialists
We perform professional candidate selection and provide replacement if needed
We take responsibility for efficient communication, organization and administration of services
We provide team of developers with manager who used to work together in the past
We practice performance management, provide out-of-the-box tools and infrastructure and apply industry best practices such as scrum, kanban, etc.